Dolphin Tours & Eco Trips To See Key West Dolphins In The Wild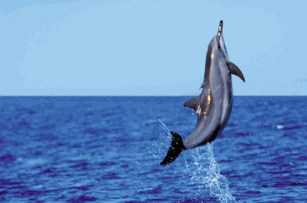 If you fancy some dolphin tours in Key West, and getting up close and personal with wild dolphins, shipwrecks, coral reefs, tarpon, sharks and….well we don't want to bore you with one of the longest lists we have written, so let's call it the natural stuff in life.
Then you have come to the perfect place.
We have details of not only the best dolphin tours in Key West and the rest of the Florida Keys, but anything that involves animals of any sort.
And believe me there are a loads of stuff around the islands that will tick your boxes and put you as close as you like with rays, chickens, and even nudists (Ok that's too close to nature for many…but we can actually cover that one here too)
So follow any of the links on this page to any of the things that will interest you
So let's start with one of those most popular of things to do, and that is experiencing dolphin adventures either out in the wild or at any of the inland water parks, such as the Theatre of The Sea at Islamorada.
Because believe me when you come to the Florida Keys, when it comes to dolphins you are spoilt for choice.
---
Dolphin Tours And Charters Around Key West
Wild Dolphin Adventures

Wild dolphin Adventures are run by the hugely experienced Captain Dave Lewis who can take you on an amazing eco-tour.
Jump aboard their boat the Coral Reefer and be placed right on top of the local pods of Atlantic Bottle Nose Dolphins in the Gulf of Mexico
This is an eco-tour, so every effort is made not to disrupt the dolphins, but rest assured you will never get closer with these amazing animals out in the wild. 
There is often the chance to slip on a snorkel and climb into the water and see them at first hand as they play and interact with each other.
The actual playground that Captain Dave Lewis will be heading for is a large sandy area of the coast of Key West, where in waters about 10 to 14 feet deep the dolphins generally congregate
For more information on Wild Dolphin Adventures then click here
Address: William Street, Old Town, Key West, Florida
---
The Dolphin Echo Dolphin Tours
This a great upscale Catamaran eco tour which during the sail teaches you the behaviours that make the Florida Atlantic Dolphin such a fascinating creature for so many.
You will see wild dolphins hunting, feeding and even breeding all whilst in their natural landscape.
It really does set apart the great work that aquariums and sea life centres do, as you get to see these creatures exactly where you want to…in the wild, whilst still becoming more educated to their ways.
Afterwards the crew will take you out to the best locations for snorkelling the shallow waters and shipwrecks that have made these waters famous.
For More Information On Dolphin Echo Tours Click Here
Address: Mallory Square, Key West, Florida
---
Easy Day Charters
Not only will you be taken to the dolphin playgrounds off the coast of Key West, to see the dolphins, but unusually you will also be able to hear them too.
With a state of the art hydrophone Easy Day Charters can monitor and broadcast every whistle, squeal and click that the animals make whilst under the water. So become fluent in the language of the sea by the time you return that will really impress your friends.
Although these are chartered Dolphin tours, every effort is made not to upset the dolphins in any shape or form, so other activities will be arranged if the dolphins decide that they have had enough of their human visitors.
Easy Day charters are members of the Florida Keys Wild Dolphin Alliance, so take their role in protecting and educating the general public very seriously indeed.
For More Information On Easy Day Charters Click Here
Address: 711 Eisenhower Drive, Key West, FL, United States
---
Best On Key West Dolphin Tours

With a range of dolphin tours combining both eco friendly information and snorkelling then this could well be the only company that you need to experience dolphins in the wild. 
With a great glass bottomed catamaran that allows you to view them as they really should be seen, up close and swimming around underwater, you can choose three different tours all of them providing a slightly different experience.
Although the boats can cater for up to 28 people, Best On Key West believe in giving you comfort, and the opportunity to move around so will keep attendance to half that figure.
Talk about pure customer focus.
So set foot on the Eco2 catamaran and sail off into the Florida Keys waters and I'm sure you will enjoy yourself so much, you will book a place on the other tours too.
For More Information On "Best On Key West" Dolphin Tours Click Here
Address: Key West, Florida Keys
---
Wild About Dolphins
Jump aboard the Amazing Grace, and be transported into the wonderful world of Dolphins by your Captain for the day Sheri Sullenger.
In a similar way as the majority of charters operate, after the main event Sheri will take you out to the shallowest and most popular snorkelling spots of Key West.
But she will also help you explore the backcountry, where you can visit uninhabited Florida Keys beaches.
This gives you a chance to feel like you are Robinson Crusoe for the day, and is nice touch compared to the other Dolphin tours that will keep you on or around the boat for the duration.
For More Information On "Wild About Dolphins" Click Here
Address: The Key West Harbour Marina, Stock Island, Florida Keys
---
No Worries Charters

No Worries Custom Key West charters want things to be just right for you, your kids and even your dog.
So Captain Paula, will tailor things to your personal tastes, as she takes you out across the backwaters, exploring the coral reefs, and of course looking for our Dolphin friends.
No worries charters can be the perfect day out for you and up to six friends, its just up to you to decide what will make that perfect day.
Captain Paula will do the rest.
For More Information On "No Worries Charters" Click Here
Address: 711 Eisenhower Drive, Key West, Florida Keys 
---
---
Florida Keys > Eco Tours > Dolphin Tours
Return To Top Of Dolphin Tours
Home | Site Map | Contact Us | Privacy Policy
By David Ralph
Copyright © 2010-2017 whats-at-florida-keys.com