Marquesas Keys, Key West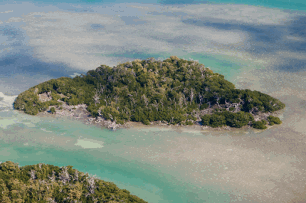 The Marquesas Keys consist of 10 mangrove islands surrounded by shallow Florida Keys Waters.
Many people believe that it could actually be a prehistoric meteorite crater due to the almost perfect ring it makes.
Whatever caused it, the Marquesas Keys, named after the Marquis de Cadeirata who was the commander of the Spanish fleet in 1622 that had the Atocha and Santa Margarita within its flotilla is a great place for experience divers to head out to.
And many of them do, as this dive site is increasing in popularity year on year.
Perhaps ten years ago, you would have had this dive site practically to yourself, but alas things have changed.
Talking about the Atocha and Santa Margarita, both sunk in the area laden with a huge amount of gold and previous items.
And with this bounty on board it's not surprising that many people have attempted to get their hand on the valuable cargo, even using slaves to dive down in search of treasure and their own personal freedom.
In 1630 the Spanish encouraged slaves to dive down and search the remains, and whoever was the first to locate a bar of silver and return it to the surface would become a free man.
Many years later the famous salvage expert Mel Fisher returned to the area to see if he could find anything else worth bringing back to the surface.
So in 1985, he set to work and boy was he not disappointed.
He found an absolute fortune laying hidden within the vessels.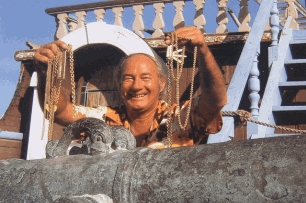 To this day divers still enter the waters hopeful of gaining a fortune too, but most are left empty handed.
However if you just fancy exploring the underwater world, there are quite a few wrecks in the area.
So where can you find the Keys?
Either hire a charter for the day, or use your vessel and sail 25 miles off the coast of Key West, and it is west of them that you will find most of the interesting dive sites.
You can even find some great underwater caves that you can slip in and out of, but do watch out for the strong currents that are common place in this dive site.
A second word of caution too.
The US Navy do use the area as bombing targets, so before you set out have a quick listen to the Coast Guard bulletin.
You wouldn't want to make a mistake that you won't get a chance to regret.
Florida Keys > Diving > Marquesas Keys
Return To Top Of Marquesas Keys
Home | Site Map | Contact Us | Privacy Policy
By David Ralph
Copyright © 2010-2017 whats-at-florida-keys.com