Mrs Macs Kitchen
Key Largo's Answer
To Home Cooking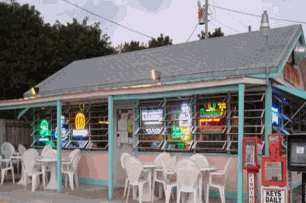 Mrs Macs Kitchen in Kay Largo is what I suppose you could call homely.
You certainly don't show up here attracted by the looks of the place, and like many of the restaurants or cafes in Key Largo, it's the cooking that makes all the difference.
Mrs Macs is consistently rated in the top 3 of 47 restaurants in Key Largo, so let's start looking at the food….I imagine that is what you are after anyway?
The menu is quite extensive for a little place with different menus for breakfast, lunch and dinner and even for the kids, although the portions were huge and would have done me quite easily.
I had the conch chowder which was very tasty and filling, with Key Lime Pie afterwards (I always have the Key Lime…….I think about changing every now and again.. but I know what I like)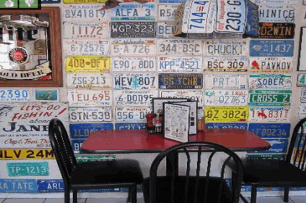 Dependant on what day you visit you will find a great range of specials from Monday Meat Loaf to "All You can Eat Fish Fry" on Thursday, to Seafood menu on Friday and Saturday.
As with a lot of the restaurants in Key Largo Fl, it closes quite early, and is not open at all on Sunday, so we would recommend having a light lunch before visiting and then an early evening dinner that will leave you going to bed with a nice full stomach.
With a motto that states Eat Well Laugh Often Live Long
This ladies kitchen is our kind of place.
Simple, unassuming, but great value.
Contact Information
Address MM 99.4 Bayside, Key Largo
Phone:(305) 451-3722
Opening Hours:
Breakfast 7:00am until 11:00am
Lunch 11:00am until 17:00pm
Dinner17:00pm until 21:30pm
Closed on Sunday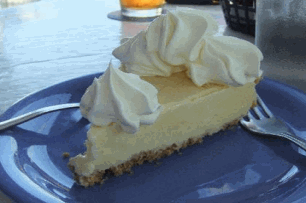 ---
---
Florida Keys > Floriida Keys Restaurants > Mrs Macs Kitchen
Return To Top Of Mrs Macs Kitchen
Home | Site Map | Contact Us | Privacy Policy
By David Ralph
Copyright © 2010-2017 whats-at-florida-keys.com