Florida Keys Bike Trails Are An Enjoyment For All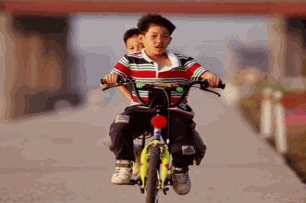 Bike Trails in the Florida Keys are a "Wheel" delight.
We come from a family of car users, so the thought of jumping on a bicycle and peddling your way to your destination was something that we did anything to avoid.
It didn't take us long to change our mind, and now be the one checking the tyres on our bicycles and jumping into the saddle at every opportunity as we explore a new bike trail, or just to get out and about.
The beauty of riding your bike against jumping into the car is an obvious one, and we are ashamed that it took us so long to realise this simple fact.
You experience life around you at a pace that allows you actually to see things (unless of of course you are one of those people that look like they are training for the Olympics and with brightly coloured lycra get their head down and peddle like maniacs!)
Well we are most definately not one of those Florida Keys cyclists.
But before we get to the details of the best Bike Trails in the Florida Keys, lets start by showing you the best Bike retailers, who specialise in selling, repairs and also renting.
As there maybe a good chance that you turn up at on your Florida Keys vacation without all the bikes in tow.
We wouldn't want you to miss out on some cycling fun now, Dad and Mum !! 
---
The Big Bike Trail In the Keys
The Florida Keys Overseas Heritage Trail aka FKOHT is a bike trail that runs throughout the Florida Keys.
Although this is still work in progress and is being built at the present, it will be of great use for both pedestrians and biking enthusiasts.
At the moment there are over 60 miles of bike trail already built.
Which is more than enough for the more experienced bike riders to really see the Florida Keys as nature intended.
Once the Florida Keys Overseas Heritage Trail is finished you will be able to add another 40 miles or so on top to bring it to a nice 100 miles of trails.
The dream of the bike trail is to allow cyclists to span the entire Florida Keys area from the island of Key Largo to the island of Key West.
And best of all the paved trail that is really a bit of work, as it spans 106.5 of Florida Key miles, from the start of the trail at Key Largo down to Key West will mean that you will be free from cars and motor vehicles.
Perfect!
So how do you find the start of the trail?
Well, just like the rest of the Florida Keys, you just need to follow the Mile Markers that run through the area.
Look for Mile Marker MM 106, which is in Key Largo approximately one hour from Miami International Airport. 

---
Hiring A Bicycle In The Florida Keys
You will be able to get yourself a nice bike to explore the bike trails and cycle paths, by renting one if you are on vacation.
Rentals are offered by the day, 24 hours, multiple days, weeks or month.
They have most rental periods covered, so no getting out of it Dad!!
The list below are the establishments that we would recommend using, and all sell bicycle parts, new bikes and of course rentals.
Also if you just wish to get your old bike out of the garage, then feel free to take it to them for a quick overhaul, as you don't want to be carrying your bike down some bike trail, as it just gave way on you.
Spend a day or two checking it out, and then you are set for some serious bicyling in the Florida Keys
Bill's Discount Bike Shop
Mostly new, high-end bikes at discount prices for all of your biking needs. Nice shop offering service with a smile.
Address: 102071 Overseas Hwy, Key Largo, FL 33037
Phone: 305-453-4070 
Tavernier Bicycle and Hobbies
This Tavernier bicycle specialist rents cruisers (One-speed bicycles) for men, women, and children by the day, week or month.
Per-day prices decrease with mutiple-day rentals.
They also offer a great mobile repair service.
Address: MM 92 Bayside, Tavernier, Florida Keys
Phone: (305) 852-2859 

Big Pine Bicycle Center
This is about the best place that you can if you wish to hire a bicycle, or get parts etc in the Upper section of the Florida Keys.
And cycling around Big Pine Key is such a beautiful experience.
Well established retail outlet with great attentive service.
Address: MM 31 Bayside, Big Pine Key
Phone: (305) 872-0130 

A & M Rentals
This place offer a great pick up and drop off service...and it's free too.
As long as you want your bike in the city of Key West then they will bring your rental bike straight too you once you make the call.
You can rent bikes by the day or week, scooters by the hour or the week and electric cars for two or four hour rides.
Address: 523 Truman Avenue, Key West or 513 South Street, Key West
Phone: (305) 896-1921 

www.amscooterskeywest.com 


They have a knowledgeable service department, that can help you customize or repair anything from an older bike to everything in between.
It doesn't matter if you are searching for a beginners two-wheeler, a good bike to peddle around the town, or simply the bike you have always wanted, this is one shop that can provide it!
The Bike Shop also rents one-speed cruisers with baskets and locks.
Address: 1110 Truman Avenue, Key West
Phone: (305) 294-1073 

www.thebikeshopkeywest.com 


Island Bicycles
Island Bicycles opened its doors in 1996, and since then have provided top quality service to the Conch republic.
They offer a full selection of bikes for sale and rent.
Repairs and accessories are also available.
Address: 929 Truman Avenue, Key West
Phone: (305) 292-9707 

www.islandbicycle.com 

Moped Hospital
They rent single-speed bicycles with coaster brakes, baskets, high-rise handlebars, soft seats, balloon tires and locks by the hour day or week.
Address:601 Truman Avenue, Key West
Phone: (305) 296-3344 

www.mopedhospital.com 

Recycle Bicycles
You really can't miss the bright green building that houses the Recycle Bicycles workshop.
Inside the folks offer a full service bicycle shop and free pick-up and delivery on bike repairs.
Address: MM4.5 Oceanside, Stock Island
Phone: (305) 294-7433 
---
---
Florida Keys > Getting To The Florida Keys > Bike Trails And Hire
Return To Top Of Bike Trails
Home | Site Map | Contact Us | Privacy Policy
By David Ralph
Copyright © 2010-2017 whats-at-florida-keys.com