Islander Resort Florida Keys - This Place has It All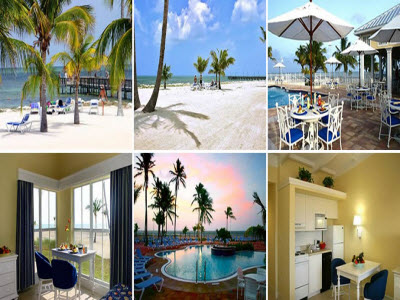 The Islander Resort Florida Keys can be found in Islamorada, by Mile Marker 82.
This really is a wonderful hotel, and we have loved staying here every time we have visited.
From the moment you check in there is a "Can Do" attitude from all the staff, which really makes your vacation as relaxed as it could possibly be.
I don't know about you but when staff treat you like long lost friends, and really try to put that extra effort in, you almost want to book a return visit before you have even left.
And we're sure you will most definitely experience that same emotion as soon as you walk through the door and up to the Islander Resorts reception, so make sure that you check availability and price as soon as possible.
The whole place is a mix of oceanfront elegance and unspoiled nature and the excitement that only comes from being right on the sea, as any of the anglers will tell you who visit the Islander Resort Florida Keys each year.

Islamorada is the " Sport fishing" capital of the world, and with fifty fishing tournaments  per year occurring in the crystal blue waters around our coast, you can bet that the place will be full most of the time.
However, that is the beauty of the Islander Resort Florida Keys….even when full, you still feel you have the place to yourself.
And isn't that what you want on a break?
Taking time every now and again to slow down and get away from the everyday hustle and bustle that we all get bogged down with.
Our Islamorada oceanfront resort has everything you would want for a relaxing vacation, or if the idea of relaxing doesn't appeal then an energetic one.
It has two swimming pools facing the ocean, volleyball, a hot tub, shuffleboard, and best of all a pier that is over 200 feet long for fishing off.
Whether you are looking for the ideal venue to get into some serious sport fishing, or just fancy a romantic venue for a bit of………(You get the idea. Children might be reading!) then you will find this is the place for you.
In fact the whole island of Islamorada will give you the memories that make the Florida Keys so special.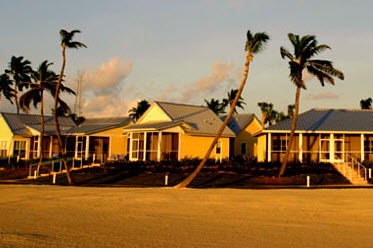 This heavenly hideaway situated on 20 acres, offer offers guests amazing views of the Atlantic Ocean.
You can almost step out of your bedroom and onto the beach, which isn't sandy so shoes or sandals would be preferable, but still makes a nice change from home.
I betcha??
If you want a quick dip then you do have a choice of either the Ocean (which can be a bit chilly) or the Heated Swimming pool.
I know what we would choose, but maybe you are braver than us.
And if you really fancy a bit of relaxation then there is a hot tub to soak away the stresses of normal life.
At the Islander Resort Florida Keys the suites all have full kitchens designed in an attractive vintage island décor, cable TV, the fastest Internet access available, and screened lanais that gives the perfect location to really enjoy the warm, barmy evenings.
And if you don't fancy using the kitchens, and when you're on holiday who can blame you then this Islamorada resort is completely designed and focused on keeping you relaxed, happy and also entertained, by offering mouth watering food straight from the Bluewater Tiki Bar, the resorts own restaurant.
Or as the sun goes down over the Keys, how about grilling it al-fresco style using the picnic facilities.
The choice is yours.
But the one choice which is really no choice is to book the Islander Resort Florida Keys.
You'll love it.
View Larger Map
Address: MM 82 Overseas Highway, Islamorada
Phone: (305) 664 2031 or (800)753 6002

Check Prices And Availability Now
Florida Keys > Florida Keys Hotels > Islander Resort Florida Keys
Return To Top Of Islander Resort Florida Keys
Home | Site Map | Contact Us | Privacy Policy
By David Ralph
Copyright © 2010-2017 whats-at-florida-keys.com