Get Your Claws Into
The Lobster House
If you like seafood then A&B lobster House down in Key West is the place to go, and it has been the case since first opening in 1947.
Even those that consider themselves to be experts in whatever comes out of the sea, state that this is about as good as it gets.
The place is named after its original two owners Alonzo and Berlin, hence the A&B.
I guess it would be a better story I suppose if the owners had been called Lobster and House.
This restaurant famous throughout Key West, not only supplies a brilliant selection of seafood, but has equally good views across the harbour, due to its waterside location.
It's lovely chomping down on a plate of fried calamari whilst watching the yachts bobbing up and down in the glistening waters at the Historic Seaport of Key West.

Famous for its dishes of Maine and Florida lobster, the signature dish of sautéed jumbo scallops dished up with braised shiitake mushrooms, lemon-garlic butter sauce, and asparagus is one to be savoured.
And believe me we savoured every delicious mouthful.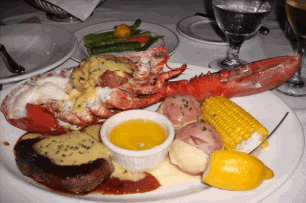 It is built on two stories, with an oyster bar on the first floor, a cigar bar, and main restaurant on the second floor.
So it's quite a nice treat to make a real event of your visit, and after eating move over to Berlins Bar to try out the cigars if you fancy, and of course the available drinks.
---
A&B's is of course the place to go to grab a plate of our red shelled friends, but just in case you fancy a change then what about trying a few lobsters instead.
Downstairs, still in the address this restaurant in Key West can provide oysters however you like them.
You can them on the half shell, raw, baked, or even batter dipped and fried.
Really, Alonzo's will do their best to cater for your oyster desires.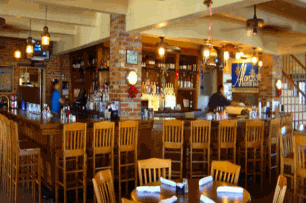 Alonzos is open seven days a week, with a great lunch or dinner menu available and during happy hour, the right hand side of the menu is half price.
So what better place to go than this fantastic restaurant in Key West.
They really are the experts in Seafood that everyone reckons.

Address: 700 Front Street
Phone: (305) 294-5880
www.lobsterhouse.com

www.alonzosoysterbar.com
Florida Keys > Florida Keys Restaurants > Lobster House
Return To Top Of Lobster House
Home | Site Map | Contact Us | Privacy Policy
By David Ralph
Copyright © 2010-2017 whats-at-florida-keys.com