Key Largo Community Park
Is Well Worth A Visit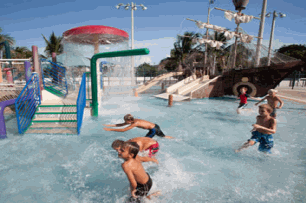 Key Largo Community Park is a fun place to visit for the day, or at least for a few hours.

The whole place is built around one word "Community", with something for all the family, especially if you are into activities more than just laying around.
But why would you fancy coming to this place against some of the other parks and beaches in Key Largo you might be thinking, well let's enlighten you with firstly some details as to how to get here.

How Should You Travel To The Key Largo Community Park?

When you travel anywhere in the Florida Keys you will be looking out for the mile markers by the side of the road that indicate where you are.
These are incredibly useful and run from mile marker 127 up in Florida City, and move in decreasing numbers all the way down to Mile marker 0 in Key West.

So all you have to do to get to the Key Largo Community Park is follow the markers to Mile Marker 99 and then zip down Atlantic Boulevard to the park.
Couldn't be easier, so leave the Sat Nav at home for this day out.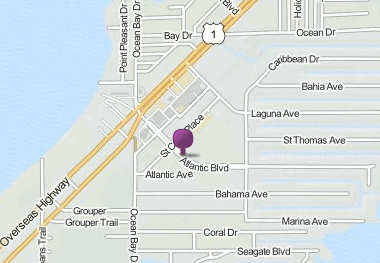 ---
What Does It Have In The Park To Keep The Family Busy?

This huge community park offers playgrounds, ball fields, a skate park, and tennis and volleyball courts, and also has the quite impressive Jacobs Aquatic Centre within its grounds too.

Known as JAC for those in the know, this small center in the park is not a huge Wet and Wild Orlando type water park, but certainly will gives the kids a great time for a small fee.
You know what kids are like.
Find them a bucket of water and a hose pipe, and they are entertained for hours.
And this center certainly has much more to offer than these. 

The Aquatic Centre is a three pool complex, which can cater for fun swimming or for the more serious trunks wearer.

If you fancy practicing for the next Olympics, then this a good place to do it, with lessons, exercises or even timed swims in the 25 meter eight lane pool.

You can do lengths, synchronised swimming, or play water polo and team games whilst being fully supervised by trained professionals who certainly know what they are doing.

The second pool is more in tune with the fitness lovers of the world, more than the serious athletes and this is where a programme of fitness classes and water aerobic sessions take place.
So if these are of interest to you then its best to contact them by using the contact details at the bottom of this page, as you probably wont be able to just turn up at the Community park and expect to take part straight away.

When we visited we went straight to the play pool with the kids, which is certainly fun and a great way to keep cool too.

You can mess around with a large pirate ship, water slides, a waterfall, and not forgetting the water cannon too.

I defy you to not become a big kid and take great delight at aiming at the mouthy kid that thinks they are the bees knees!

I know I did.
---
Are There Any Costs For Entering The Park?

No there are no costs involved with entering the park itself, but you will have to pay to go into the Aquatic Center, and also to use the skate park you  must have a permission slip signed by the Key Largo Family YMCA
The rates for the water park vary depending on if you just want to go in for the day or wish to buy an annual ticket.
Do note that it is slightly more expensive to visit the park on Weekends and Holidays as you would expect.
So to check out the up to date prices click on the following link here
---
As we said earlier you do need to get permission from the YMCA in Key Largo to use the skate park.
To be honest I have no idea why the park has placed these restrictions on it, as most of the time when I have been here there hasn't been anyone on it.
Apparently it only gets about 15 to 20 users on an average week which doesn't seem a lot for such a nicely designed and I imagine popular with the kids attraction.
Come on guys, open it up for everyone!
---
What Else Can I Do If I Get Bored At The Community Park?
Of course Key Largo is not the largest place in the world, so if you fancy a little drive then you can spend sometime here, but then slip away to spend a few hours at one of these Key Largo Beaches.
In my humble opinion Harry Harris park, which is different from this park, and is more beachy with a nice man made lagoon type beach and other bit and bobs that will also please the family is the best place to go.
---
Key Largo Community Park
Address: MM 99.6 Oceanside, Key Largo
Contact Details: (305) 453-3422
Opening Hours: Open 7 Days Per Week
May to September:10:00am through to 19:00pm
October to April: 10:00am through to 18:00pm
Closed Thanksgiving and Christmas Day
---
---
Florida Keys > Key Largo Beaches > Community Park
Return To Top Of Community Park
Home | Site Map | Contact Us | Privacy Policy
By David Ralph
Copyright © 2010-2017 whats-at-florida-keys.com