Senor Frijoles
Key Largo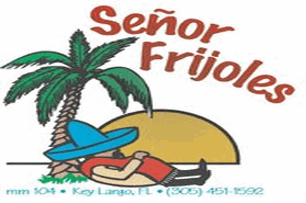 Why Should I Pay A Visit To Senor Frijoles?
This Key Largo restaurant is a taste of Mexico right in the middle of Florida Bay.
It first opened its doors way back in 1981, and has been delighting its clientele ever since, by serving the best of Mexican food available in Key Largo.
Of course it is the food that draws anyone to a restaurant, but this has some little....shall we say natural appeals that could well make the difference between you trying somewhere else in Key Largo
One of the great things about this entry to our Key Largo restaurant guide is that it's positioned next door to Sundowners On The Bay , so like Sundowners it is easily accessible by boat.
So if you have a boat, or fancy hiring one for the night simply moor your vessel a couple of yards from Senor Frijoles, find yourself a table and then watch the greatest natural show on earth.
Yes, the restaurant provides the perfect spot for viewing the world famous sunsets that the Florida Keys are famous for.
Not quite as natural as the other things that we mentioned, but still a great thing that separates the place from others, is get here on the 4th July and you will have a prime view for the wonderful firework displays that occur each year on the Bay.
Of course with a mouthful of spicy Mexican chilli, burning your taste buds too.
So what can be better than sitting with an ocean view, whilst you munch down on some of the best and tasty Mexican food found on Key Largo, such as burritos, enchiladas, and quesadillas?
Sound good?
---
What Are The Prices Like At The Restaurant?
The prices are very competitive and range from a side salad at $4.99 through to a lobster taco at just under $19.00 dollars.
Whatever your tastes or appetite you will find something to appeal, or be suitable for your budget.
Make sure you click through on the Menu logo at the bottom of the page for up to date menu prices. 
On Wednesday evenings, they have a great deal with an all-you-can-eat taco night for $10.
The event starts at 17:00pm and this is really good value for money, so can become quite popular.
However if Mexican doesn't thrill you as much as classic Conch fare, you'll can also find some jazzed-up Conch Republic versions, such as blackened tuba tacos filled with pico de gallo, crispy cabbage, and chipotle sour cream with black beans.
Don't forget to ask for the rice on the side.
One of our party had the lobster fajitas which we were told were out of this world, and all of us are suckers for the Key Lime Pie.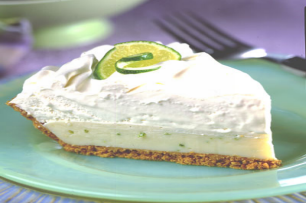 Which made from excellent limes was about as good a pie as it can get.
All in all this is a great addition to the stable of Key Largo Restaurants and if you like a little spice with your rice then give it a go!
---
Do I Need To Make A Reservation To Dine At Senor Frijoles?
The restaurant like to cater for people who just stroll in from off the streets, so no you don't have to book.
However due to the popularity of the place, it is advised by the management that you may have a fifteen minute or so wait for a table to become available.
With a few margaritas waiting with your name on at the Bar, I can think of a few things that you can do to pass the time whilst you are waiting however.
The only time that you should really book is if you are arranging a party or a large group booking, then it is best to give them a call on the number below. 
---
Contact Information
Address: Señor Frijoles, 103900 Overseas Highway Mile Marker 103.9, Bayside Key Largo, Fla. 33037
Phone(305) 451-1592
Price range: £2 - £12 ($3-$18)
Dining options: Lunch Spot, Dinner, Reservations, Takeout, Dessert
Good for: Child-friendly, Bar Scene, Groups, Special Occasion Dining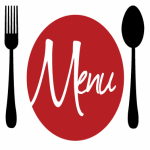 Click Image Above For Senor Frijoles Menu
---
---
Florida Keys > Florida Keys Restaurants > Senor Frijoles
Return To Top Of Senor Frijoles
Home | Site Map | Contact Us | Privacy Policy
By David Ralph
Copyright © 2010-2017 whats-at-florida-keys.com