Tropical Inn,
812 Duval Street, Key West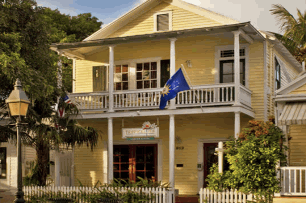 The Tropical Inn in Key West is central.
And when I say Central, I mean really central.
It is smack bang in the middle of Duval Street, the liveliest bustling street of bars, restaurants and cafes in Key West.
Just where you would want to be, so you can stroll to whatever attractions have grabbed your fancy.
Even better you can stroll….ok stumble back from any bar late in the evening, and fall into bed with minimum fuss.
But does that mean that the Tropical Inn, is bombarded with noise all day long?
No, not in any shape or form.
And that is what brings people back to this Key West bed and breakfast time after time.
Oh and all the other things that I am going to tell you too!
This bed and breakfast in Key West is most certainly perfect for romance.
It has been lovingly restored and the main house is about as pleasant a building to look at as you can see in Key West.
In fact the Inn is now registered on the Register of Historic Places, which records the best of all buildings across the whole of America and it isn't hard to see why when you visit.
Being one of the oldest family-owned and operated Bed and Breakfasts in the Conch Republic, it history goes back a long way, and several times in its history (2004 and 2011) adjoining properties have been purchased and brought into the Tropical Inn family.
It really has come a long way to become what it is today.
And that is a central location B & B with customer service and attention to detail at the forefront of everything.
From the moment you walk through the doors you will be met personally and shown to your room, by not your normal hotel employee, but by some who says "We are proud of what we have here, come and see what makes it special."
The Tropical Inn is made up of the historic Main House and then a scattering of really lovely and intimate garden cottage suites anchored.
The garden that is really quite large, winds it way around the properties leading to a glorious waterfall and best of all a hot tub.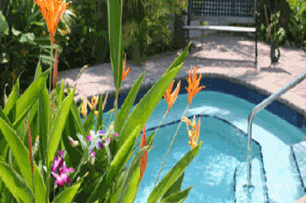 So just pricture yourself, you get up in the morning and enjoy the breakfast which is served around the pool
Then you make your decision as to what to do that day, and head off happy in the knowledge that you will be returning to sooth away the efforts of the day in the bubbling jacuzzi.
Re-energised, you get changed for the night and head out onto Duval Street for drinks, fun, and everything that makes Key West what it is
Doesn't sound bad does it!
---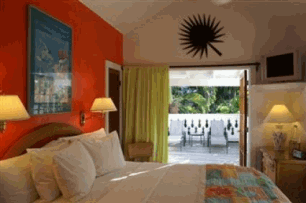 Bedrooms
As you can for the photos, the bedrooms are wonderfully clean which you would hope for from any accommodation you stay in.but these are meticulously.
All of them are furnished with top quality items from the pillows that sit proudly on the bed to the the luxurious linens.
And get me started on what you will find in the bathroom.
I don't want to get you all excited now!
A flat-screen TV and a mini-fridge and hair-dryer are provided equipped in each room.
Also Beach Towels will be provided if you ask.
Address: 812 Duval Street, Key West, Florida Keys
Phone: (305) 294-9977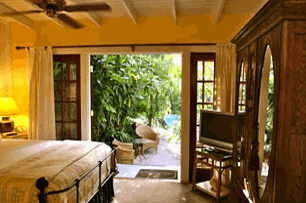 View Larger Map

Florida Keys > Florida Keys Hotels > Tropical Inn
Return To Top Of Tropical Inn
Home | Site Map | Contact Us | Privacy Policy
By David Ralph
Copyright © 2010-2017 whats-at-florida-keys.com