Top Rated Animal Attractions Throughout The Florida Keys
Fancy taking the kids to see one of the best animal attractions that the Florida Keys can offer?
Well you have come to the right place!
The beauty about coming down to the Florida Keys, is the whole infrastructure of the place is built around the outdoors.
With Dolphin swims, feeding tarpon, watching turtles get nursed back to health, or dodging noisy pelicans pretty much on your door step (or at least just a short drive.)
We have listed the best that we can find by area, with directions, maps, prices and opening times for each.
In fact if you feel you could have done with more information or want to tell us about an amazing place you have found, then use the contact us form and we will investigate and add it on for you.
And with your help we can make this the only place on the web to share the best of Florida Keys animal attractions  
And believe me you will have a hell of a lot of choice!
---
Top Rated Attractions in Duck Key 


The Dolphin Connection is a dolphin experience day based at the Florida Keys Hawks Cay Resort.
Once there you have a range of activities that you can choose to experience, but it is best to book before hand as they do get very busy as you can imagine.
Their top rated programme is one called "Dolphin Discovery" which lasts for 25 minutes and give you a chance to get up close and personal with one of the Florida Keys most famous residents, the Bottle-nose Dolphin. Read More.....
---
Top Rated Animal Attractions in Islamorada 

The Theatre Of The Sea has been operating in Islamorada since 1946, so it is probably one of the oldest animal attractions featuring dolphins that you will find.
And that means it has great experience of what works for the customer to make them have the greatest day imaginable.
And certainly when you see the waiting list for this place they must be doing something right. Read More..... 

Robbies Marina is known for many things, but for most it is simply a place where they can feed the mighty Tarpon. This is one hell of a fish, that for decades have been coming to Robbies, as they know there are loads of eager children and parents that for $6 can feed the fish.
And these fish can sometimes do the spectacular and fly out of the water to get whatever they are being offered.
It's quite a sight for sure, and great fun too. Read More.....
---
Top Rated Animal Attractions At Lower Keys 

The National Key Deer Refuge was first started all the way back in 1957.
And it was a good thing that they took such a proactive stance at protecting these lovely looking animals.
Once almost extinct they are now flourishing and can be seen by the side of roads, or as visitors to the Florida Keys campsites.
It is an absolute delight when you see one of these lovely little Deers, I never get tired of it.
So take a visit to the Deer Refuge and see as many as you want all in one place. Read More.....
---
Top Rated Animal Attractions in Key Largo 

Visiting Dolphin Cove in Key Largo is a day you won't forget.
Dolphin Cove is based on a five-acre lagoon in Key Largo, so with a site that large you will find many things to do to fascinate and delight.
Most people focus in on the dolphins but this is one of the animal attractions that offer so much more Read More.....
---
Top Rated Animal Attractions in Key West 

Key West Aquarium was built in 1934, this is one of the oldest Key West attractions and is quite small, but charming.
It has that feel of a little privately owned shop, where the owner knows that every customer is important and wants to ensure that they return again and again.
I have been here more times than I care to remember, and still keep on going back Read More..... 

Key West Botanical Garden is special as it is the only tropical moist forest & Garden in the whole of America that has remained frost-free.
Many people do not realise that this "Free" attraction even exists so it is a true Key West secret.
So if you want peace and quiet and beautiful surroundings then head to US1!
"What the Overseas Highway?" you maybe asking, and yes this doesn't sound like the best place to have a small slice of botanical heaven, but trust us Read More..... 
Key West Butterfly Conservatory is a place where when I have said go to it, people have said to me "Butterflies..boring!"
And for many years I might have agreed, as I had missed the point of them..they are simply an intoxicating mixture of beauty and peace.
So take a look at one of the animal attractions that I'm sure you will go "Glad I went to that one!" Read More..... 


West Martello Tower is part of what is known as the Key West Garden Club and Joe Allen Garden Center.
On June 24th 1976, it was given the status of being on the U.S. National Register of Historic Places, and added to the beautiful gardens that surround it is certainly a great Key West Attraction.
Look out for special events that occur here throughout the year, or if you simply just want to find a place to escape the crowds of Key West for a little while then that would be good too. Read More.....

Wild Dolphin Adventures is an unusual dolphin experience day, as many of the ones that you may encounter mean going to a large man made lagoon or tank.
With the Wild Dolphin Adventures you will be able to go far away from the crowds of Key West out into the Gulf of Mexico, where you can spend time with the beautiful wild Atlantic bottlenose dolphins.
Captain Dave Lewis who for many years has chartered the fast Coral Reefer, and has an experts knowledge of where dolphins can be found will take you out for the day.Read More.....
---
Top Rated Animal Attractions In Tavernier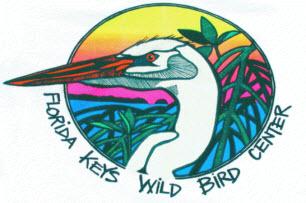 Florida Keys Wild Bird Center also known as the FKWBC, the Florida Keys Wild Bird Center is a free attraction that survives purely on donations.
So when you go there dig deep into your pockets as for many of the birds that end up here, it's their only route back to full health and the wild.
A visitor of any age will love this place and find it fascinating as they are shown how "Mans natural Hazards" can cause huge problems to our birds, who get entangled in nets, Anglers fishing lines or simply fish hooks. Read More.....
---
Top Rated Animal Attractions In Marathon 

The Turtle Hospital is an attraction and a popular one at that, but it is one with a difference, as this is a real-life working hospital.
Since 1986, there must have been somewhere in the region of 1000 turtles that have been hit by propellers or just caught with hooks and in nets, that have been nursed back to full health here.
Really interesting talks are given by the staff as they walk you through the corridors and rooms. Read More.... 

The Crane Point Musuems have much to offer for those lovers of nature. history and the great outdoors.
With two museums (one on Natural History - the other for the kids), this place can satisfy your day out requirements whatever the weather.
Spread out over the 63 acres of prime hardwood hammock, Crane Point has a bird rescue centre, trails to walk, and even a rain forest to explore
---
---
Florida Keys > Eco Tours > Animal Attractions
Return To Top Of Animal Attractions
Home | Site Map | Contact Us | Privacy Policy
By David Ralph
Copyright © 2010-2017 whats-at-florida-keys.com