Make A Splash With The Best Water Sports Around!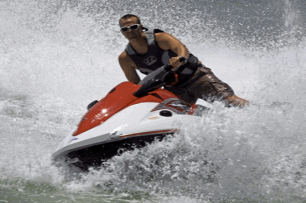 If you love water sports and have a desire to splash your way around the Florida Keys, then man you have choices available to you.
The Florida Keys being the series of islands that it is, has a way of life that is based around the water.
It's hard to get away from it to be honest...and why would you want to?
From world class fishing, unbelievable diving through to snorkelling, literally when it comes to water sports the choices are endless.
Although we like to talk predominately about the water sports available in the Florida Keys (Hey, we are called Whats-at-florida-keys after all), it would of course be a travesty if we don't also throw in a few things up the road at the everglades.
They are world famous for a reason after all.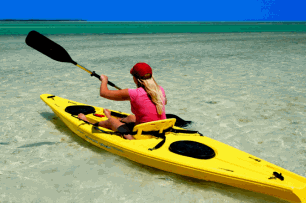 So if you fancy kayaking across the waters of the Everglades searching for gators, or jumping on a jet-ski and flying across the waves like a swimsuit wearing James Bond, or even a bit of water-skiing, the following information lists the companies with the best reputations in providing all of this.
---
When Is The Best Time Of Year To Experience Florida Keys Water based activities?
Now unless you are the hardiest of souls and do not worry about cold water, you maybe wondering the best time to attempt some Florida Keys water sportsWell, although the Florida Keys land temperatures stay around about 85 degrees all year, the same cannot be said about the water temperatures.
Really the best time to venture out and onto the waters is around August time when the waters are at their warmest.
If you were going to jump in and attempt some water sports activities around January and February, although it will still be very pleasant walking around the streets, the water temperatures will have dropped about twenty degrees.
So even with a wetsuit on you will get chilly.
Expect around 60 degrees in January and you won't get a shock as you jump in.
Ok, you will still get a shock, but you'll be ready for it. Make sure though that if it is diving that you fancy doing, you check out our page on Florida Keys Dive Sitespage, that not only focuses on the best dive companies operating in the Florida Keys today, but also the best dive sites too.
So now you're ready dive into our section.
(See what we did there??? Dive In!!....ok please yourself then)
Enjoy!
---
Water Sports In Key West

Furycat Water Adventures Duval Street, Key West
Furycat have been on the most popular of the Key West companies for the last 30 years.
And it's not surprising when you see the boats, equipment, and the utmost care they provide to ensure that your trip out onto the waters of the Florida Keys are as safe as they can be.
Operating from three Key West locations.
Sunset Watersports Smathers Beach, Key West
This company offer something for everybody and at a location that is really convenient - Smathers Beach.

So whether it is parasailing, Hobie Cats, Kayaks or sail boards just make you way to Smathers Beach for a day of great fun.
If however you fancy a whole day all-inclusive where you can get on a 44 foot catamaran, which then takes you three miles off the shore of Key West, to enjoy everything water related then it's the Key West Seaport that you should make your way to.

Island Watersports 245 Front Street, Westin Key West Resort
Personal water craft and jet boats are available for rental by the half hour or hour. This business also boasts the largest riding area in Key West.
The guided tour aboard a personal water craft offers you one and half to two hours of island sightseeing.
Florida Keys > Diving > Water Sports
Return To Top Of Water Sports
Home | Site Map | Contact Us | Privacy Policy
By David Ralph
Copyright © 2010-2017 whats-at-florida-keys.com