Hotels In Key West Guide
Find The Best In The West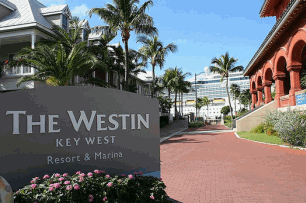 Hotels in Key West range from the truly wallet busting, opulent buildings full of luxuries that will leave many people longing for just a few minutes longer before checking out.
Spas, massages, wine chillers, top class entertainment, private beaches the list goes on and on, and is there for all if you can afford it.
There are also hotels in Key West Florida, that are a lot more inline with the average man.
Small, compact and comfortable rooms.
Clean, with showers and perhaps a tv at the most.
Perfect for those people that simply want a room just for a base, before heading out to enjoy the bars and clubs that have made Key West famous.
But we don't want to alienate many of our readers, so we try to provide information for all budgets (and lifestyles).
One thing for sure however, is you wont get a room for less than $50 per night, as most rooms will be between the $150 to $300.
Hotels in Key West have rates that are more inline with the major cities of the world such as New York or London.
The rest of the Florida Keys hotels are considerably cheaper, but still although we are talking about the cash don't let it put you off coming to Key West.
It is a mad, crazy, bohemian world of fun, booze, eating, attractions  beaches, and the greatest people to just sit and watch.
Its a place that has folks coming back year after years, especially around the time of the festivals that the island are famous for such as Octobers Fantasyfest.
Come on lets find you a room so you can begin to enjoy the fun!
---
More Key West Hotels To Check Out

Discover More Key West Hotels On Page Two Of Our Guide
---
Our Favourite Hotels In Key West

Curry Mansion Inn
Address: 511 Caroline Street, Key West
Curry Mansion Inn will have you feeling like a millionaire as soon as you step through the door.
Originally the home of Key Wests first millionaire it really offers the finest amenities of the hotels in Key West.
A full deluxe breakfast, afternoon open bar, cocktail party, added to everything you would want in each of the 22 rooms.
With the blessing of off street parking this is a great choice of your Key West vacation.
Check For Room Rates And Availability 
---

Doubletree Grand
Address: 3990 South Roosevelt Boulevard, Key West
If you are wanting to give your beloved hound a break in Key West, then this hotel allows dogs to stay.
With perks such as in-room massages, free shuttle to the airport, ipod docking stations, and fridges in each room this resort really goes to town on providing what you want from hotels in Key West.
Only minutes from the oldest attraction in Key West the aquarium.
Check For Room Rates And Availability 
---

The Gardens Hotel
Address: 526 Angela Street, Key West
The Gardens hotel are a member of the Small Luxury Hotels Of The World, and consist of five guesthouses, and a carriage house which make up 17 rooms.
All of the rooms are set in amazing gardens that have been nurtured and cherished for 30 years, which surround a tiki bar, swimming pool, hot tub and fountain.
Its really an oasis, tucked in the middle of Key West
Check For Room Rates And Availability 
---

The Lexington Hotel
Address: 3850 North Roosevelt Boulevard, Key West
Hotels in Key West are not predominately found on the Overseas Highway, most people search for Duval Street and closer to town. But dont let that put you off, as the Lexington is a great choice for so many reasons.
The hotel is about two miles away from Key West airport, and therefore is very easy to get to for a start.
Check For Room Rates And Availability
---

The Inn At Key West
Address: 3420 N. Roosevelt Blvd, Key West
This is an old world colonial style hotel that really is classy.
From the rooms, to the pool, to the amenities, you will be left in doubt that your are in one of the nicest hotels in Key West.
All of the 106 rooms have plasma, WIFI, room service, and are fully air conditioned, which makes the sticky evenings bearable for sleeping.
Great location overlooking the Gulf of Mexico and close by to many of the best Key West attractions. 
Check For Room Rates And Availability
---

Ambrosia Key West Tropical Lodging
Address: 622 Fleming Street, Key West
Key West Airport is just a ten minute drive from the Ambrosia, and central Key West is the same too.
The lodging offers 3 star bed and breakfast, and has a good range of facilities such as an outdoor pool, WIFI, dry cleaning, babysitting and child services.
This is a relaxed modern Key West accomodation, which is particulary favoured by many visitors of this site, who find it a convenient, reasonably priced alternative to some of the more central Key West properties.
Check For Room Rates And Availability
---

1800 Atlantic Condominiums Key West
Address: 1223 White Street, Key West
Don't worry about the cost, as you can get a two to three room condo here the same price as many of the hotels in Key West rent out a single room.
And with an olympic sized swimming pool, jacuzzi, tennis courts and a 400 feet private ocean frontage, you will wish you could stay here forever.
Prime Key West location for all the best things that make you want to visit the southernmost point.
Check For Room Rates And Availability
---

Coconut Mallory Resort & Marina Key West.
Address: 1445 South Roosevelt Boulevard, Key West
The resort is two miles away from the Duval Street area of Key West, and one mile from Key West International Airport.
The facilities include two swimming pools, a hot tub, and access to the Coconut Mallory Marina.
Its not rooms with this resort, but whole apartments, which makes it somewhere for families to enjoy, especially when you get a private balcony to enjoy some Key West sun away from the crowds..
For those who are avid walkers, or lovers of quick taxi ride then this is a very good resort for very reasonable rates, and can give easy access to the Old Town area of Key West.
Check For Room Rates And Availability
---

Eden House Key West.
Address: 1015 Fleming Street, Key West
Since 1975, this has become one of the hotels in Key West that is privately owned rather than franchised like so many of the resorts.
Relaxation is the key to this resort, with hammocks, sun loungers and heated pool all available to be used and well....relaxed in.
Guests staying here have use of the Eden cafe, and even better the complimentary happy hour each evening.
Check For Room Rates And Availability
Florida Keys > Florida Keys Hotels > Hotels In Key West
Return To Top Of Hotels In Key West
Home | Site Map | Contact Us | Privacy Policy
By David Ralph
Copyright © 2010-2017 whats-at-florida-keys.com